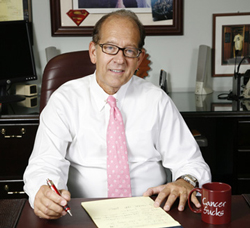 George Gebhart
President
gg@gebhartindsales.com
A Message From The President
It's been almost 28 years since I founded Gebhart Industrial Sales, Inc. (GIS, Inc.), and I am proud that we have become an integral part of the Power Transmission Industry in the New York Metropolitan area. As this dynamic marketplace has undergone many changes over the years, some of which include the catastrophe on Wall Street, the response on Main Street and 9-11, Gebhart Industrial Sales has also grown and changed to compete and to rise to new challenges in the evolving climate.
While maturing within the marketplace, my core business philosophy has always been and will always remain the same: a professional salesperson must have a personal, face-to-face relationship with his customers. These relationships that I have cultivated over the years have been crucial to the success of my business.
In 1974, my boss at Jeffrey Power Transmission,Ed Strap, told me, "George, a New Yorker should work this New York Metro Territory!" He was right.
– George Gebhart, President